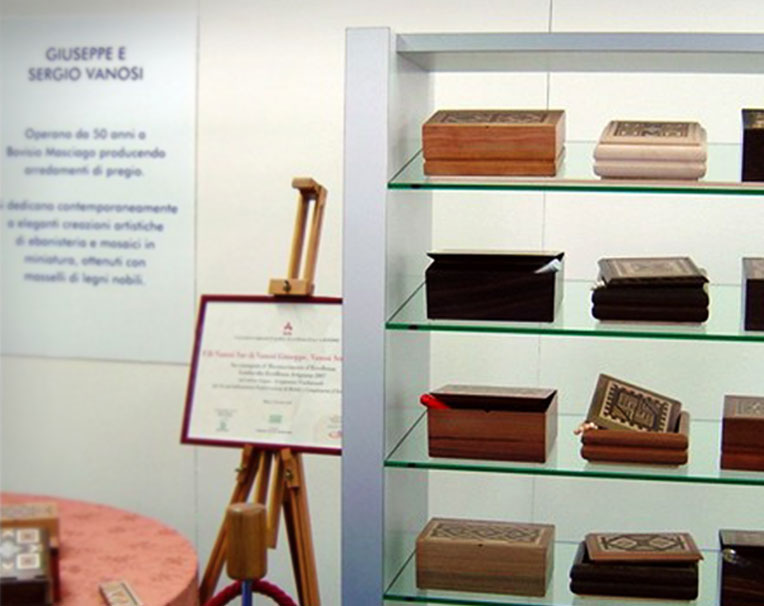 The cabinet-making art
Artistic compositions of cabinet-making art produced by the company Fratelli Vanosi arise from a careful blend of precious wood blocks of different colors in nature.
Unique and original drawings, real miniature mosaic of great Visual and chromatic effect. Some versions are enhanced by the original opening of the lid with wooden hinge.